Quick guide: How to Become a DHGate Affiliate and Earn Money Online
Welcome to our DHGate affiliate program guide. We have listed the steps on how to become a dhgate affiliate:
Join the Affiliate Program and Get Your DHgate Affiliate Link
Add Your Referral Link to Relevant Content
Explore Promotion Opportunities
Avoid Third-Party Platforms
Keep reading, and you will get more detailed steps.
DHGate is an online e-commerce platform, and it is looking for affiliates who can help promote its products. Bruce, a professional affiliate marketer, has been into this type of business for well over 10 years.He has studied various affiliate marketing programs and recommended appropriate programs to help people make money online. This article explains how to become a DHGate affiliate and how to make money with the program. Are you looking for a way to earn money online? Then you should consider becoming a DHGate affiliate.
What Is A DHgate Affiliate?
DHgate is a reputable e-commerce platform that offers direct access to wholesale products for businesses and consumers worldwide. The DHgate affiliate program provides an opportunity for various individuals and entities to become partners and earn unlimited commissions and bonuses. As a DHgate affiliate, when you share an affiliate link to a product on the DHgate platform and someone clicks on your link to make a purchase, you earn a commission. Whether you are an agency, individual advertiser, marketing company, blogger, or social influencer, as long as you have a means to promote DHgate, you can make money from the comfort of your home by sharing DHgate affiliate links.
How To Become A DHgate Affiliate
Join the Affiliate Program and Get Your DHgate Affiliate Link
Sign up for the DHgate affiliate program by providing basic information about your business and audience. Follow the instructions to complete and submit your application. After a few days, DHgate will review and either approve or deny your application. Once accepted, you'll gain access to your affiliate dashboard, where you can find and copy your unique referral link.
Add Your Referral Link to Relevant Content
Start monetizing your content by adding your DHgate affiliate link directly to your blog posts. Identify relevant content that aligns with your audience's needs and find the most appropriate section to include your link with optimized anchor text. Continuously create valuable content and wait for your audience to click on your links. When they make purchases, you'll earn a commission of 2% per sale.
Explore Promotion Opportunities
DHgate offers a range of promotion options to enhance your affiliate marketing efforts. Consider leveraging platforms like TikTok, which are particularly suitable for affiliate marketing. Explore resources and guides on how to effectively utilize affiliate marketing on TikTok and other popular social media channels. By expanding your promotional strategies, you can reach a wider audience and increase your earning potential.
Avoid Third-Party Platforms
While there are third-party platforms that partner with DHgate, it's recommended to join the affiliate program directly on the platform. By doing so, you can maximize your earnings as the commissions will not be reduced by a percentage taken by the third-party platform. Additionally, signing up for an affiliate marketplace can provide you with great offers that may align well with your content and audience, allowing you to earn money even when someone enters their email address for more information.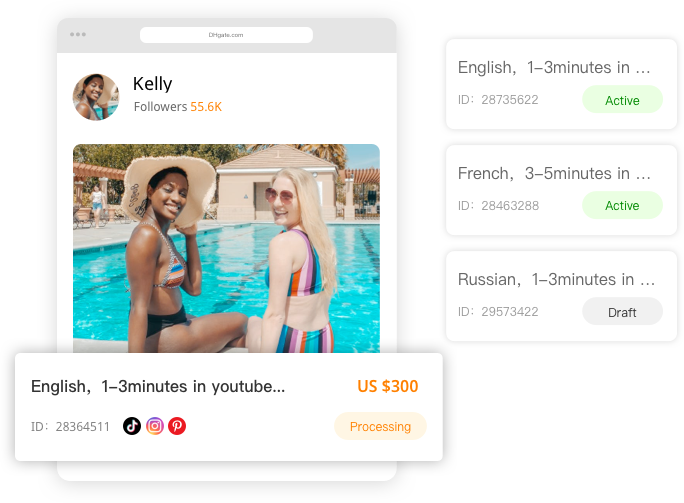 Reasons Someone Would Want To Be A DHgate Affiliate
There are several reasons why someone would want to become a DHgate affiliate:
Wide Variety of Products: DHgate offers a wide variety of products, providing affiliates with a vast selection to promote and cater to diverse interests and niches.
Free Shipping on Some Products: Certain items on DHgate come with free shipping, making them more appealing to potential customers and increasing the likelihood of sales through affiliate links.
Free Samples: As a DHgate affiliate, you may have the opportunity to receive free samples of products. This allows you to personally experience and endorse them, making your promotional efforts more authentic and persuasive.
45-Day Cookie Duration: The generous 45-day cookie duration ensures that even if a user clicks on your affiliate link and makes a purchase within 45 days, you will still receive a commission for that sale. This extended duration increases the chances of earning commissions on delayed purchases.
Competitive Commission Rates: DHgate offers commission rates ranging from 3% to 60% of the order amount. This provides affiliates with the potential to earn significant income based on the volume and value of the referred sales.
Promotional Options: DHgate provides various promotional options for affiliates to choose from, including blog posts, social media content, videos, and more. This flexibility allows you to employ creative marketing strategies that align with your strengths and target audience.
Wholesale Marketplace: DHgate operates as a wholesale marketplace, offering products at lower prices compared to retail. This appeals to price-conscious customers, increasing the likelihood of conversions and boosting potential earnings for affiliates.
Referral Program: By referring someone to become a DHgate affiliate and supporting their successful promotion of the platform, you can earn a 30% commission on their earnings. This referral program provides an additional income stream for affiliates and encourages collaboration within the DHgate affiliate community.
Affiliate Bonuses: DHgate occasionally offers bonuses and incentives to its affiliates. These rewards provide additional earning potential and recognition for affiliates who go above and beyond in their promotional efforts.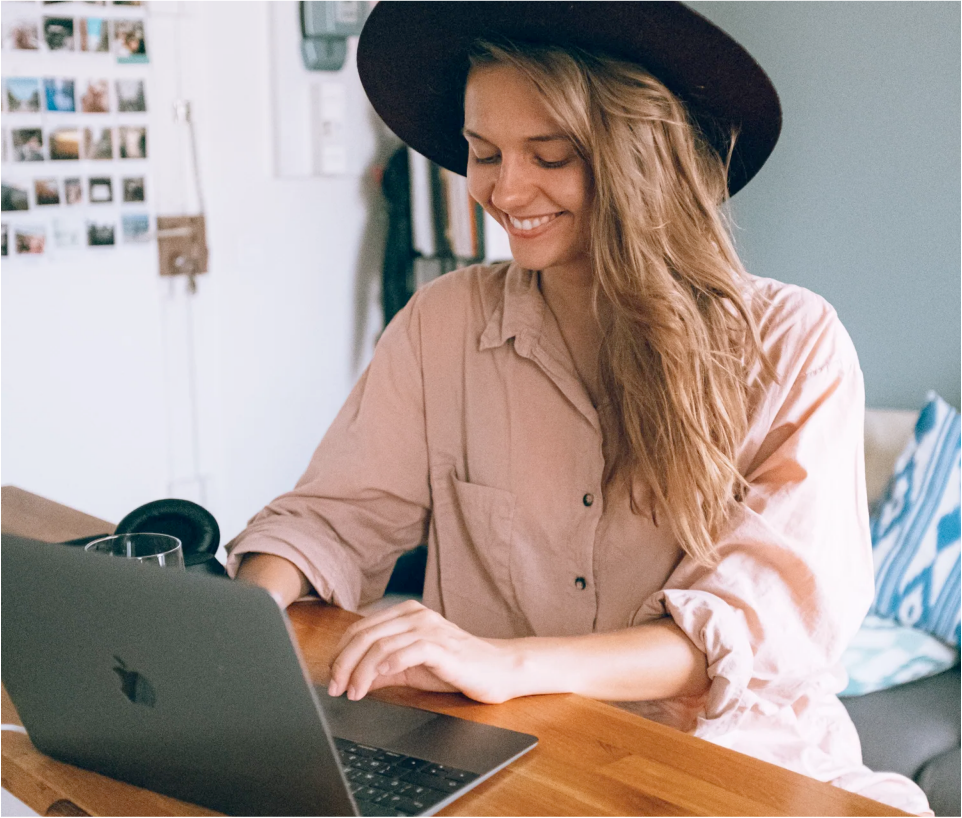 Conclusion
In summary, affiliate marketing provides a fantastic opportunity for individuals to earn additional income while maintaining a busy schedule. It offers the flexibility to work from anywhere and at any time, making it a convenient way to generate revenue. We trust that this guide on becoming a DHgate affiliate has provided valuable insights and guidance to assist you in getting started on your affiliate marketing journey. We hope this information has been helpful to you as you explore the world of affiliate marketing and the potential it holds for earning extra income.
FAQs
How does the DHgate affiliate program work?
As a DHgate affiliate, you can earn money by sharing affiliate links to products available on the DHgate platform. When someone clicks on your affiliate link and makes a purchase, you will receive a commission. Once you have joined the affiliate program, the next step is to select the products you want to promote. It is recommended to choose products that you have personally used and genuinely recommend to your audience.
What is the commission rate for DHgate affiliates?
DHgate offers a competitive commission rate of 2% Per Sale for its affiliates. This means that whenever someone makes a purchase through your unique affiliate link, you will earn a commission equal to 2% of the sale amount. This commission rate applies to all products available on DHgate, providing a lucrative opportunity for affiliates who successfully promote DHgate products to their audience. With a wide range of products and the potential for significant earnings, becoming a DHgate affiliate can be a rewarding endeavor.
What happens if a customer returns a product I referred?
If a customer returns a product that you referred, it is likely that your commission for the DHgate sale will be reversed. However, it's important to note that you may have the opportunity to negotiate your contract with DHgate, especially after demonstrating consistent sales. By establishing a solid track record, you may be able to work out arrangements that protect your commission in such cases. It's recommended to discuss this possibility with DHgate and explore potential agreements that align with your goals.