Quick guide: How to become a Shein affiliate and earn money
Welcome to our guide to How to become a Shein affiliate. We have listed 6 steps for you to know how to join the Shein Affiliate Program:
Choose an Affiliate Network
Create an Account
Complete the Shein Application
Submit Your Application
Await Approval
Approval or Denial
Keep reading, and you will get more detailed steps.
"Shein" is one of the most popular fashion and lifestyle e-commerce websites in the world. It offers a wide variety of products and services, and is a great way to make money online. Bruce, a seasoned professional in the world of affiliate marketing and an expert when it comes to helping people make money online. He was interested in the Shein affiliate program and did research on it. In this article, we'll discuss what is Shein affiliate program, how to become a Shein affiliate and give you some tips on maximizing your Shein affiliate earnings.
What Is Shein Affiliate Program?
The Shein Affiliate Program provides a lucrative opportunity for publishers, including fashion bloggers and website owners, to promote Shein products and earn commissions based on their referrals and sales. This program operates on a cost-per-action(CPA) basis, meaning that affiliates receive compensation for each desired action, such as a purchase made through their referral link. With commission rates of up to 20%, participants have the potential to generate substantial income. One of the advantages of the Shein Affiliate Program is its generous cookie duration of 30 days. This means that if a user clicks on an affiliate's link and makes a purchase within 30 days, the affiliate will still receive a commission. The longer cookie duration increases the likelihood of earning commissions even if the customer doesn't make an immediate purchase.
By participating in the Shein Affiliate Program, publishers gain the opportunity to collaborate with a rapidly growing retailer in the United States. Shein offers a wide range of fashion accessories and clothing at affordable prices, featuring outstanding designs and high-quality materials. This diverse selection ensures that affiliates can cater to various customer preferences and effectively promote Shein's practical and stylish products.
CPA, or Cost Per Action, is a pricing model widely used in online advertising. It involves advertisers compensating ad networks or media sources for specific conversions that occur within an app after user engagement with an advertisement.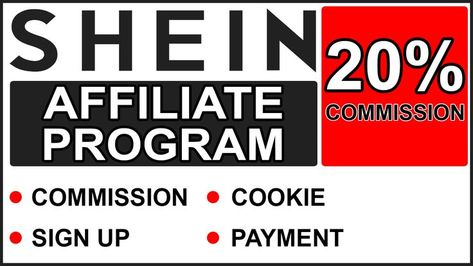 How Does The Shein Affiliate Program Work?
The Shein Affiliate Program operates by directing visitors to your custom affiliate link, which redirects them to the Shein website. Once there, they have the opportunity to explore and shop the wide range of available items. If a visitor makes a purchase either on the same day or within 30 days of clicking your link, you will receive a commission for that sale.
How To Join The Shein Affiliate Program And Then Become A Shein Affiliate
Requirements To Join the Shein Affiliate Program
To become a member of the Shein affiliate program, certain criteria need to be met, although these conditions may vary slightly depending on the affiliate network. Given the growing popularity of Shein and increased interest in the program, these requirements may evolve over time.
Prospective applicants should possess an active social media presence with a minimum of 500 followers or subscribers, or alternatively, a website that receives consistent traffic. If you currently lack such a platform, joining the program can serve as a motivating factor to start a fashion blog or engage in other relevant activities.
To ensure successful participation in the program, there are specific rules that must be adhered to. Firstly, affiliates must comply with Shein's guidelines regarding paid keywords. This means refraining from purchasing search engine advertisements that utilize the Shein name.
Moreover, affiliates are expected to use the Shein logo strictly in accordance with the terms and conditions specified in the program's application. By respecting these guidelines, affiliates can maintain a positive partnership with Shein and maximize their earning potential.
How To Apply [Step-by-Step Tutorial]
How To Apply [Step-by-Step Tutorial]
Applying for the Shein Affiliate Program is a straightforward process that can be completed in a few simple steps. Here is a step-by-step tutorial to guide you through the application phase:
Choose an Affiliate Network
First, select an affiliate network that offers the Shein program. Look for reputable networks that align with your preferences and requirements.
Once you have chosen an affiliate network, create an account on their website. Provide the necessary details, such as your name, email address, and payment preferences. Follow the network's instructions to set up your account successfully.
Complete the Shein Application
After creating your account, locate the Shein program within the affiliate network's dashboard. Fill out the general application form, which may require information about your website, promotional strategies, and target audience. Be sure to provide accurate and relevant details to increase your chances of approval.
Double-check your application to ensure all fields are correctly filled out. Review your answers and make any necessary revisions. Once you are satisfied with the information provided, submit your application through the affiliate network's platform.
After submitting your application, patiently await a response from the affiliate network. They will review your application and assess its suitability for the Shein program. The approval process may take some time, so stay proactive and monitor your account for updates.
Once the affiliate network has reviewed your application, you will receive a notification regarding the status of your application. If approved, congratulations! You can now start promoting Shein products and earning commissions. In the event of a denial, don't be discouraged. Take the opportunity to evaluate your application and make improvements based on the feedback provided.
Remember, each affiliate network may have specific guidelines and requirements, so it's essential to familiarize yourself with their terms and conditions. By following these step-by-step instructions, you'll be on your way to becoming a Shein affiliate and unlocking earning potential through their program.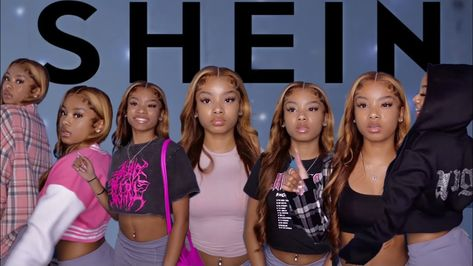 Tips For Maximizing Your Shein Affiliate Earnings
Promote The Products That You Know Your Audience Loves
Understanding your target audience and their preferences is key. By promoting products that resonate with your audience, you increase your chances of earning commissions. Since a significant portion of Shein's customers are women, focusing on promoting women's fashion and clothing can be highly lucrative. Furthermore, Shein's commitment to sustainable and ethical practices aligns with the values of many modern consumers.
Be Creative And Eye-Catching When Creating Content
Create visually appealing content, such as high-quality images and videos, to showcase Shein's products. Captivate your audience's attention by featuring Shein's new lingerie line or highlighting the latest women's clothing trends. With the popularity of platforms like TikTok, you can also create engaging videos showcasing Shein's top picks and earn commissions for click-through sales.
Engage with Social Media Posts Related to Shein
Leverage your social media presence as an influencer and take advantage of Shein's affiliate program to generate revenue through your posts. Shein provides marketing materials like banners and links to support your promotional efforts and boost your earnings potential. Engaging with social media conversations about the products you're promoting not only increases exposure but also helps establish your credibility as a Shein affiliate.
Keep Track Of Special Promotions, Discounts, Flash Sales, And Coupons
Keep a close eye on Shein's affiliate program for exclusive promotions, discounts, flash sales, and coupons that the online fashion brand regularly offers. Promoting these special deals can generate more interest in Shein and result in higher commissions for you. Stay informed about the latest offers and incorporate them into your promotional strategies.
Be Consistent
Consistency is key to success in fashion affiliate programs. Engage in consistent promotional activities to ensure a steady stream of income. Additionally, consider utilizing paid search ads to amplify your success and increase your earnings potential. Regularly update and create content to build brand awareness for both yourself and Shein.
Track Your Results
Track the results of your campaigns to identify which strategies are effective and which ones need adjustments. This information will help you make informed decisions and optimize your efforts for greater success in the future. Regularly review Shein's affiliate program requirements and potential rewards to ensure ongoing success. It's crucial to adhere to Shein's terms as an affiliate, promoting the brand ethically and avoiding practices like bidding on trademarked keywords or using misleading advertising.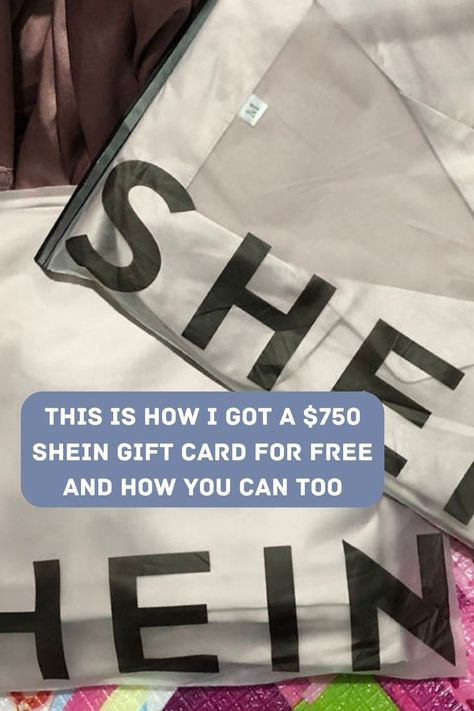 Conclusion
In conclusion,The SHEIN affiliate program is an excellent opportunity to earn passive income by referring customers who are interested in purchasing affordable fashion products online. While their clothing may not be high-end, SHEIN is a popular platform that sells a wide variety of merchandise worldwide. As an affiliate, you can earn a competitive commission rate of 10-20% for each sale you generate. Becoming a SHEIN affiliate program is a smart choice for those looking to make money online.
FAQs
How many followers do you need for Shein affiliate?
The number of followers you have is not the sole determinant for joining the Shein affiliate program. While Shein does value established social media personalities, they also welcome their loyal customers. So, if you're interested in becoming an affiliate and don't have a large following or a specific niche, don't hesitate to apply.
Can you earn commission from Shein?
Yes, you have the opportunity to earn a commission from Shein. When a Valid User makes a purchase on Shein's website or app, you will receive a 3% commission on their total order, excluding returns, sales tax, and shipping costs. Your account will show both "Commission paid" and "Commission unpaid" references. This allows you to earn passive income by referring customers to Shein and benefiting from their purchases.
How Long Does It Take To Get Approved for the Shein Affiliate Program?
The approval time for the Shein Affiliate Program can vary depending on various factors. While it's possible to receive a response within three business days, the actual duration may be influenced by the affiliate network's workload or any ongoing holidays. Be prepared for potential delays during peak application periods. Rest assured that the affiliate network will review your application and notify you of their decision as soon as possible.