Quick quide: How to Join Nike's Affiliate Program and Earn Commissions
Are you interested in becoming a Nike affiliate and earning commissions? This guide will provide you with the necessary steps to join their program and start generating income:
Visit Nike's Affiliate Page and Click "Apply Now"
Create an Account with Business and Personal Information
Select the Type of Promotion You Wish to Offer Nike
Provide Details about Your Promotional Space
Submit Your Application and Await the Results
Start Promoting Nike's Products as an Affiliate
Keep reading, and you will get more detailed steps.
If you're looking to join Nike's affiliate program, you've come to the right place. Whether you're a fashion blogger, website owner, or influencer, joining Nike affiliate program can be a great opportunity. By promoting their wide range of footwear, apparel, equipment, accessories, and services, you can earn commissions based on your referrals and sales. In this post, we'll show you how to join nike affiliate program and start making money.
What Is The Nike Affiliate Program?
The Nike Affiliate Program is a performance-based incentivization model that allows selected websites to earn commissions by promoting Nike products. Once accepted into the program, affiliates gain access to a wide range of Nike links and banners to incorporate on their websites. Affiliates have the potential to earn up to 11% commission on valid sales. This program follows the standard affiliate marketing model and comes with specific benefits and requirements.
Pros & Cons: Nike Affiliate Program
Pros of the Nike Affiliate Program:
The Nike affiliate program offers several advantages and incentives for its members.
Competitive Commissions: Affiliates can earn up to 11% commission on orders, providing a potential for significant earnings.
Promotional Periods: Nike periodically offers promotions, allowing affiliates to leverage these special offers to attract customers and increase conversions.
Gift Incentives: Affiliates may receive gifts as rewards for their promotional efforts, adding an extra benefit to their participation in the program.
Extended Cookie Duration: The 30-day commission period ensures that affiliates receive credit for sales generated within a month of the initial referral, even if the purchase occurs at a later date.
Diverse Product Selection: Nike offers a wide variety of products, ranging from footwear to apparel and accessories, giving affiliates ample opportunities to advertise and cater to different customer preferences.
Cons of the Nike Affiliate Program:
While the Nike affiliate program has its advantages, there are a few downsides to consider.
Lower Commission Rate: Despite the relatively high commission rates compared to other programs, the maximum 11% commission is still considered low in the affiliate marketing industry.
Established Presence Required: To join the program, having an established online presence, such as a website or blog, is necessary. This requirement may deter smaller websites or individuals without an existing online platform.
Increased Competition: Given Nike's widespread popularity, there is significant competition among affiliates. Finding untapped keyword opportunities can be challenging, requiring strategic marketing efforts to stand out.
Despite these drawbacks, the benefits of the Nike affiliate program outweigh the limitations. Nike's strong brand recognition and the potential for substantial earnings make it an attractive option for affiliates. Participating in the program can help affiliates build their online presence and tap into a loyal customer base.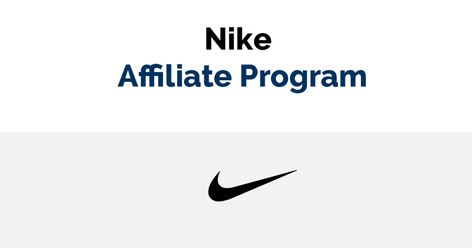 How To Join Nike's Affiliate Program
How To Join Nike's Affiliate Program
Joining the Nike Affiliate Program is a straightforward process facilitated through affiliate networks like AWIN. Here's a step-by-step guide to get started:
Visit Nike's Affiliate Page and Click "Apply Now"
To begin, go to Nike's affiliate page and locate the "Apply Now" button. Clicking on this button will direct you to an affiliate network, such as AWIN, that manages Nike's affiliate program.
Create an Account with Business and Personal Information
Once you're on the affiliate network's website, follow the instructions to create an account. Provide the required business and personal information, such as your name, location, and email address.
Select the Type of Promotion You Wish to Offer Nike
During the application process, the network will ask you to choose the type of promotion you want to offer Nike. This could include social media promotion, blogging, information sites, discount sites, or price comparison sites.
Provide Details about Your Promotional Space
Next, you'll need to provide details about your promotional space, which could be your website, blog, or other online platforms where you plan to promote Nike's products. Be prepared to share information about your audience and how you plan to drive traffic to Nike's website.
Submit Your Application and Await the Results
After providing all the necessary information, review your application and submit it through the affiliate network's platform. Once submitted, you'll need to wait for the network to review your application and assess its suitability for the Nike program. This process may take some time, so be patient and keep an eye on your account for updates.
Start Promoting Nike's Products as an Affiliate
If your application is approved, congratulations! You can now start promoting Nike's products as an affiliate. You'll gain access to a variety of Nike links and banners that you can incorporate into your promotional efforts. For every sale made through your affiliate links, you'll earn commissions based on the program's terms and conditions.
Remember, joining the Nike Affiliate Program is an opportunity to earn commissions by promoting their wide range of footwear, apparel, equipment, accessories, and services. With the right promotional strategies and dedication, you can generate income as a Nike affiliate.
How To Promote The Nike Affiliate Program
Promoting the Nike Affiliate Program can be done through various channels, allowing you to reach a wider audience and maximize your earnings. Here are some effective ways to promote the program:
Utilize Your Website
Leverage your existing website to build credibility with your audience. Create informative posts, articles, or blogs about the program, highlighting its benefits and how you personally use it. This will show your readers that you genuinely endorse and benefit from the program, encouraging them to explore it further.
Social Media Engagement
If you have a substantial following on social media, share the Nike Affiliate Program with your followers. Social media influencers have significant influence over their audience's brand preferences and purchasing decisions. By using your platform to promote the program, you can help it gain traction and attract more members.
Remember, the key is to provide valuable information about the program and its benefits, rather than just promoting it. By demonstrating your own positive experiences and engaging with your audience, you can foster trust and encourage them to explore the Nike Affiliate Program themselves.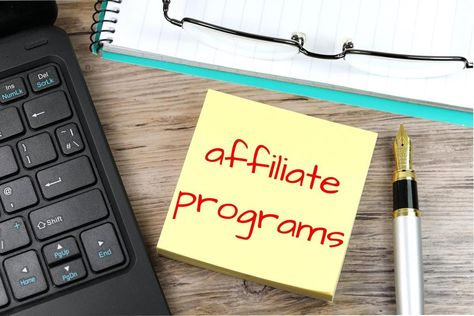 Conclusion
In conclusion, joining the Nike Affiliate Program offers a lucrative opportunity to earn commissions by promoting a wide range of Nike products. While there are some limitations such as lower commission rates and increased competition, the program's benefits, including competitive commissions, promotional periods, gift incentives, extended cookie duration, and diverse product selection, outweigh these drawbacks. To join the program, simply visit Nike's affiliate page, create an account with the necessary information, select the type of promotion you wish to offer Nike, provide details about your promotional space, submit your application, and start promoting Nike's products as an affiliate.
FAQs
Does Nike have an affiliate program?
Yes, Nike has an affiliate program. While Nike doesn't have an affiliate program directly on their website, you can join as a Nike affiliate through affiliate networks such as Awin and CJ Affiliates. These networks provide a platform for you to promote Nike products and earn commission for referred sales.
What are the Nike affiliate program requirements?
To participate in the Nike affiliate program, there are a few requirements you need to meet. Having a website is essential, preferably in a niche related to sports, fashion, or health and fitness. These niches align well with Nike's brand and target audience. Additionally, it's important to generate high-quality content and have an engaged audience to effectively promote Nike products. By meeting these requirements, you can join the Nike affiliate program and earn commissions by promoting their extensive range of products.
What is the cookie duration?
The cookie duration for the Nike Affiliate Program is 30 days, which means that if a visitor clicks on your affiliate link and makes a purchase within 30 days, you will earn a commission. However, for cashback, loyalty, and discount publishers, the cookie duration is shorter, lasting only 7 days. It's important to keep in mind these time frames when promoting Nike products as an affiliate.