Quick guide: How to join affiliate marketing and start earning money
Welcome to our guide on how to join affiliate marketing and start earning money. Here are 5 steps on how to join affiliate marketing and start earning money.
Choose a Niche
Research and Select Affiliate Programs
Create an Affiliate Website
Promote Your Affiliate Products
Respond and chat with your audience
Keep reading, and you will get more detailed steps.
If you're looking for a way to make some extra cash or even start a new career, affiliate marketing is a great option. Meet Bruce, a professional affiliate marketer with a passion for helping people make money. Bruce has been in the affiliate marketing game for years, and he knows what it takes to succeed. In this article, we'll cover everything you need to know about affiliate marketing, including what it is, how it works, and how you can get started in digital marketing.
What Is Affiliate Marketing?
Affiliate marketing is a type of online marketing where you promote other people's products and earn a commission for each sale you generate. Essentially, you act as a middleman between the product owner and the customer. You don't have to create your own product or handle any of the customer service or fulfillment, which makes it a low-risk way to make money online.
Types Of Affiliate Marketing
There are three types of affiliate marketing: unattached, related, and involved.
Unattached Affiliate Marketing, also known as pay-per-click affiliate marketing, is a popular way of promoting products without having any connection or authority in the niche. This approach involves placing an affiliate link in front of potential buyers through various advertising channels, such as Google AdWords or Facebook Ads, and earning a commission for every sale made through the link.
Related Affiliate Marketing is a different type of affiliate marketing where you have an online presence, but you're not necessarily an expert in the product you're promoting. You might have a blog, podcast, or social media account where you share content related to your niche and include affiliate links to products that are relevant to your audience. However, you don't necessarily use these products yourself. This approach allows you to monetize your online presence without needing to be an expert in every product you promote.
Involved affiliate marketing is the most genuine form of affiliate marketing. In this method, you have used a product or service and truly believe in it. You personally recommend it to your audience, not in a banner ad or a "recommended resources" section, but rather within your content as part of your life and strategy. The product becomes an integral part of the process and something that your audience "has to have." This type of affiliate marketing is highly effective because it's based on your personal experience and recommendation, and your audience trusts your opinion.
How Do Affiliates Work?
Affiliate marketing is a way for individuals and companies to make money by promoting and selling products or services created by others. This type of marketing involves three parties: the seller, the affiliate, and the consumer.
The seller is the person or business that creates the product or service that is being sold. They can be a small business owner, a large corporation, or even an individual. The seller does not need to be actively involved in marketing the product, but they may choose to be the advertiser and benefit from revenue sharing.
The affiliate, also known as the publisher, is the person or company that promotes the product to potential customers. The affiliate markets the product in an appealing way to persuade consumers that it is valuable or beneficial to them, and if the consumer decides to purchase the product through the affiliate's link, the affiliate receives a portion of the revenue.
Affiliates often have a specific audience they target, which creates a defined niche or personal brand. This helps them attract consumers who are most likely to buy the promoted product or service.
The consumer is the person who ultimately decides to purchase the product or service. They make the purchase through the affiliate's link, and if they do, the affiliate receives a portion of the revenue generated.
It's important to note that consumers must be aware that the affiliate is receiving a commission off the product. The Federal Trade Commission requires affiliate marketers to disclose their relationship with the seller clearly and conspicuously, so consumers can make informed decisions about whether or not to buy the promoted product.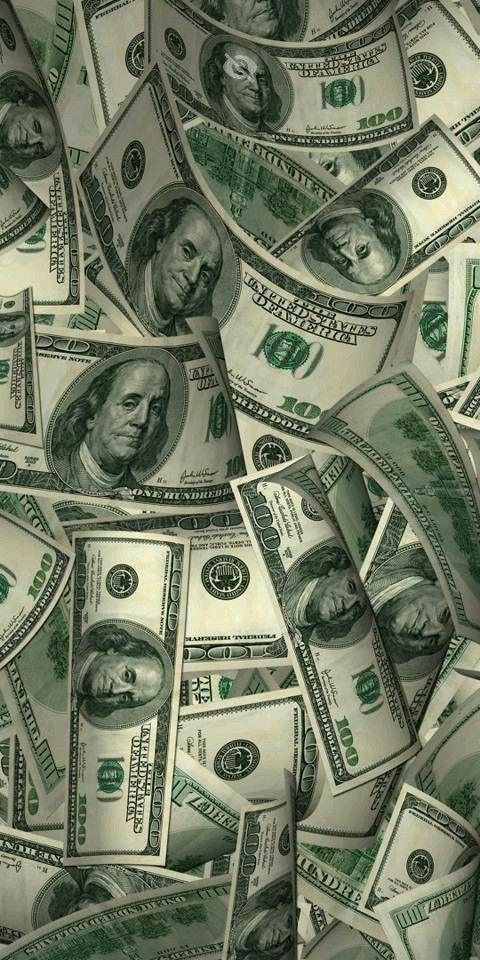 Steps To Join Affiliate Marketing
Steps To Join Affiliate Marketing
Now that you know what affiliate marketing is and how affiliates make money, let's dive into the steps you need to take to join affiliate marketing and start earning money.
To succeed in affiliate marketing, you need to establish yourself within a niche. This means choosing a specific topic that you will become an authority on, rather than recommending lots of different products. Some of the best niches include hobbies, money, health, lifestyle, home, tech, and alternative topics.
When choosing your niche, it's essential to consider its profitability. You'll need to have some personal interest in your niche to keep you motivated, and it should be possible to create content without significant upfront costs. Additionally, you'll want to make sure that your niche is profitable, neither too broad nor too narrow, and that you can keep up with trends and industry news to remain relevant to your audience.
Remember that affiliate marketing is not a "get rich quick" scheme, and it may take time to see success. But by selecting a profitable and interesting niche, you can establish yourself as an authority and build trust with your audience, leading to greater success in the long term.
Research and Select Affiliate Programs
Once you have selected your niche, the next step is to research and select affiliate programs. You can find suitable programs through direct outreach to brands or by joining an affiliate network like ShareASale, ClickBank, Awin, FlexOffers, Amazon Associates, CJ, or Rakuten Advertising.
There are two types of programs: affiliate networks and in-house programs. Affiliate networks are easier to use, but they usually charge a commission for convenience. In-house programs offer higher commissions but require individual sign-ups.
Consider factors like commission rates and earnings per click (EPC) when choosing a program. Quality programs offer high commissions and extended cookie validity, like Kinsta's cloud hosting affiliate program.
Create an Affiliate Website
Creating an affiliate website is the backbone of your affiliate marketing business. It serves as a platform for you to promote the products or services you have chosen to endorse. When designing your website, it is important to keep in mind that it needs to be visually appealing, user-friendly, and easy to navigate. You should select a domain name that is related to your niche and reflects your brand identity. This domain name should be memorable and easy to spell so that users can easily find you online.
To get started, you will need to select a reliable web hosting provider that can accommodate the needs of your website. Look for a provider that offers fast loading times, security, and reliable customer support. Once you have selected your provider, you can start building your website using a content management system like WordPress.
Customize your website to align with your niche and brand. Use a visually appealing design that showcases your products or services in a way that resonates with your audience. Ensure that your website has a clear call-to-action that encourages users to take action and purchase the product you are promoting. Also, provide your contact information and a privacy policy to build trust with your audience.
Promote Your Affiliate Products
Promoting your affiliate products is a crucial step in generating revenue as an affiliate marketer. Once you have selected your niche and affiliate programs, you can start promoting your products to your audience. One of the most effective ways to promote your products is by creating high-quality content that showcases the benefits and features of the product. This can be in the form of blog posts, articles, or videos.
Another popular promotion method is writing product reviews. This involves providing an in-depth review of the product, highlighting its pros and cons, and offering your honest opinion. Reviews help users make informed decisions about whether or not to purchase the product you are promoting.
Offering promotions and discounts is also an effective way to encourage users to purchase the products you are promoting. This can be in the form of a coupon code, a limited-time offer, or a special promotion.
Creating social media pages and profiles is another great way to promote your affiliate products. This allows you to engage with your audience, build relationships, and showcase your products in a visually appealing way.
Finally, advertising through Google AdWords or Facebook Ads can be a powerful way to reach a broader audience and generate more leads. These platforms allow you to target specific demographics, interests, and behaviors, ensuring that your ads are seen by the right people.
Respond and chat with your audience
Engaging with your audience is crucial for growing your affiliate marketing business. It not only makes your followers feel heard but also boosts your content's visibility to new potential audiences. Social media algorithms tend to favor content that generates conversations, so responding to comments and messages is key.
For instance, on TikTok, liking and replying to comments will give them a special "Liked by creator" badge, setting them apart from other comments. These interactions help foster a relationship with your audience, encouraging them to interact with your future content and even promote it to others.
Moreover, responding to your audience allows you to gather feedback on what they want from you in terms of future content. This feedback can help you tailor your content to your audience's interests, leading to a win-win situation for both you and your followers.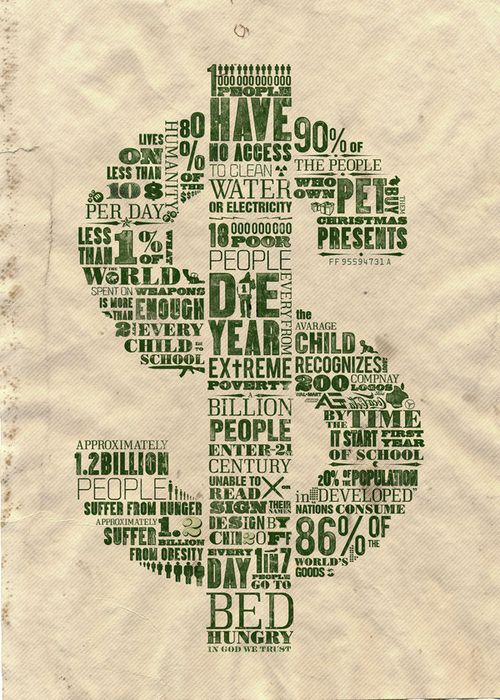 Conclusion
Joining affiliate marketing can be a profitable venture if done right. By choosing a Niche, selecting the right affiliate program, creating an affiliate website, promoting your affiliate products and chatting with your audience, you can start earning money through affiliate marketing. With patience, hard work, and persistence, you can build a successful affiliate marketing business even if you're an affiliate marketing beginner.
FAQs
Is affiliate marketing easy?
Affiliate marketing can be easy if you have a good understanding of the process and follow the necessary steps. It requires time, effort, and patience to build a successful affiliate marketing business.
How long does it take to see results in affiliate marketing?
It depends on your promotional strategies and audience. Some affiliates see results within a few weeks, while others may take months to see results.
How much can I earn through affiliate marketing?
The earning potential in affiliate marketing is unlimited. It depends on your niche, audience, and promotional strategies.