Quick guide: How to Become a Target Affiliate and Make Money From Home: A Guide for Beginners
Are you contemplating the inclusion of the Target affiliate program as a valuable addition to your existing affiliate marketing portfolio? If so, here are some steps listed:
Sign Up For The Official Target Affiliate Program
Pick A Niche
Start Blogging
Use SEO Strategies
Promote Products Carefully
Use Marketing Strategies
Target, one of America's beloved retailers, operates stores nationwide and provides an outstanding affiliate program called the Target Partners Program. This program offers numerous benefits for aspiring affiliates. Bruce, a seasoned affiliate marketer who has been engaged in affiliate marketing for more than ten years, has in-depth research on various affiliate marketing programs. With his expertise and experience, Bruce empowers people to leverage the program's potential and maximize their earnings.In the comprehensive review below, you'll learn about its main benefits, the process of how to become a Target affiliate and generate income through this program. Explore the opportunities and potential that Target's affiliate program holds for you.
What Is The Target Affiliate Program?
The Target Affiliate Program, also known as the Target Partners Program, is designed to help affiliates and influencers earn a generous commission on products purchased through their active platforms. This program offers a wide range of specially tracked links, making it easy for potential customers to access Target's product offerings.
One notable aspect of the Target Affiliate Program is its commission structure, which varies across different product categories. This allows affiliates to have better control over their earnings and promote popular products that align with their niche.
Additionally, the program offers an Earnings per 100 Clicks setup, where affiliates can earn approximately $12 for every 100 clicks they receive on their branded content. This provides an opportunity for affiliates to monetize their efforts effectively.
By participating in the Target Affiliate Program, affiliates and influencers can leverage the diverse range of Target's products and earn a high level of commission by driving traffic and generating sales through their platforms.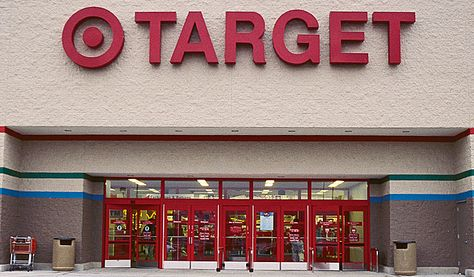 How To Become A Target Affiliate And Make Money
How To Become A Target Affiliate And Make Money
Sign Up For The Official Target Affiliate Program
To become a Target Influencer, you must first sign up for the official Target affiliate program. Visit the Target Partner sign-up page and click on the 'Apply Now' button. Fill in your personal and company information, and provide details about your promotional methods, including website URLs, social media platforms, or mobile apps. Take the time to read through the program's agreements and terms, which you can also download. Ensure accurate and honest responses to avoid any delays in approval. Once accepted, you can start creating content within your chosen niche and product category.
Target provides a diverse selection of products to promote on your family-friendly website. As long as your focus remains within the boundaries of a suitable niche, there will be ample product options for you to endorse. However, it's crucial to bear in mind that there are specific categories where affiliate commissions are not applicable. Therefore, it's vital to align your niche selection with the categories that offer commission earnings. By carefully selecting a niche that corresponds with commission-earning categories, you ensure that your efforts yield fruitful results for both your audience and your affiliate business.
Embarking on the journey of blogging enables you to augment the search engine optimization (SEO) ranking of your website. The frequency of your blog posts plays a pivotal role in this endeavor, as consistency yields superior outcomes. However, it is imperative to complement your efforts with astute employment of SEO strategies to garner recognition for your blog. Moreover, ensure that the content you create is authentic, relevant, and aligned with the essence of your chosen niche. By meticulously integrating these elements, you pave the way for your blog to attain distinction and resonance, thus enticing search engines and elevating your online presence.
In today's digital landscape, the significance of SEO cannot be overstated. It serves as the bedrock for a website's success amidst the intensifying competition in the online realm. To maximize your website's potential and drive more organic traffic, it is crucial to delve into effective SEO strategies. This entails meticulous keyword research, on-page optimization, and the creation of high-quality, relevant content. Additionally, staying updated with the latest trends and search engine algorithms is vital to ensure your website remains visible and attracts your target audience. Elevating your SEO ranking requires constant adaptation and a comprehensive approach that encompasses technical, content, and off-page optimization.
Promote Products Carefully
When venturing into the realm of product promotion, it is vital to exercise meticulous care. Not only must you meticulously select the Target product categories you wish to endorse, but you should also maintain a discerning eye when choosing the specific products within those categories. Strive to identify products of utmost quality, as they will not only resonate with your audience but also amplify your potential for earning. By striking a delicate balance between excellence and profit, you ensure that your promotional efforts yield the desired outcome while upholding your reputation as a trusted affiliate marketer.
As an affiliate marketer, immersing yourself in the realm of marketing strategies is an invaluable endeavor. Dedicate time and effort to acquaint yourself with the diverse array of strategies at your disposal, designed to bolster website traffic and entice visitors to become loyal buyers. Explore the intricacies of content marketing, social media engagement, email campaigns, and other innovative tactics that align with your target audience's preferences. Embracing these strategies and adapting them to suit your unique brand and offerings will pave the way for substantial growth, increased conversions, and a thriving online presence.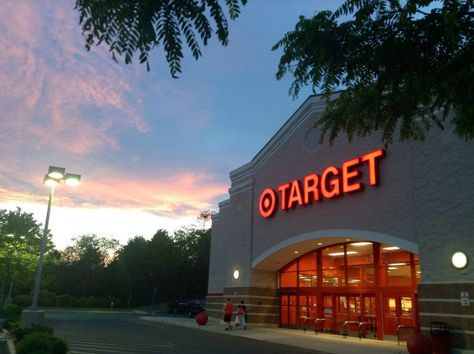 Main Benefits Of Being A Target Affiliate
Fewer Political Limitations
In contrast to Amazon, Target imposes fewer restrictions on states' usage of its website. This advantage instills a sense of security, enabling you to effectively promote to virtually any audience within America.
Renowned Brand Name Products
Target offers a selection of brands that have gained widespread recognition and trust. Therefore, by affiliating with Target, you will endorse products that your readers already trust. This facilitates the process of selling them.
Boosted Affiliate Commission
Target provides an incentive for affiliates by boosting their commission rates when they surpass a certain sales threshold. (Although the maximum remains at 8%.) Typically, these boosted payments commence after selling more than ten products in a month and continue to increase until exceeding 10,000 products per month.
Comprehensive Marketing Resources
As a participant in the Target affiliate marketing program, you gain access to comprehensive tracking statistics, allowing you to monitor the number of clicks and commissions earned over a designated period. Furthermore, an assortment of banners is at your disposal for placement on your website. Additionally, a plethora of seasonal banners cater to specific occasions such as Valentine's Day and Christmas Day, allowing Target affiliates to target their audience effectively.
Prompt Delivery for Referred Customers
Similar to Amazon, Target ensures swift delivery for specific products purchased through its website. Moreover, some items are eligible for same-day delivery. However, it is advisable to confirm commission eligibility before focusing on promoting such items.
Good Tracking
The Target affiliate program operates through the esteemed Impact Radius platform, renowned for its exceptional tracking capabilities. Rest assured that your links from your niche affiliate website will be tracked with utmost precision, ensuring accurate commission attribution. With Impact Radius's sterling reputation, relied upon by numerous top brands and businesses, you can expect seamless commission processing without any hindrances or complications.
Dedicated Affiliate Manager
Upon becoming a Target affiliate, you will gain access to a dedicated affiliate manager who will serve as your point of contact. This experienced professional will offer unwavering support, promptly addressing any inquiries, questions, or concerns you may have regarding the program. The affiliate manager's expertise will prove invaluable as you navigate your affiliate journey and strive for success.
Swift Affiliate Approval
Typically, Target aims to expedite the affiliate approval process. Upon submitting your application, you can anticipate acceptance within a matter of days. However, in the rare instance that you don't receive a response within two weeks, it is advisable to reach out to them directly. Rest assured, Target values aspiring affiliates and strives to provide a swift and efficient approval process.
Extended Cookie Duration
Target recognizes the significance of allowing ample time for referrals to convert into purchases. As an affiliate, you benefit from a generous 7-day cookie length. This means that if your referral visits the Target website and makes a purchase within seven days, you will be duly compensated. In comparison, while Amazon typically offers a 24-hour cookie length (unless extended through third-party software to 90 days), Target's 7-day duration provides you with a favorable opportunity to earn commissions.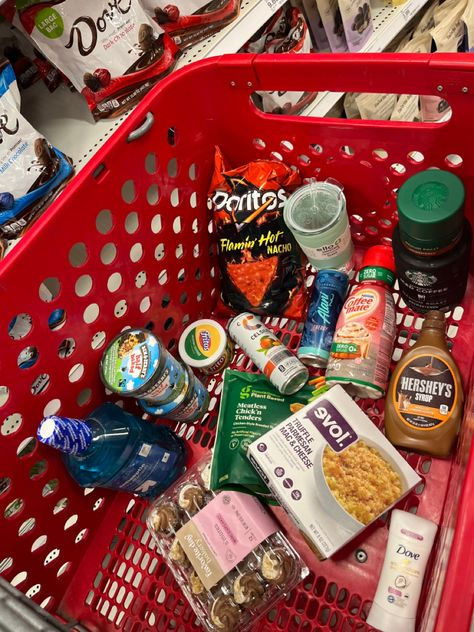 Conclusion
In summary, the Target Affiliate Program provides a multitude of prospects for individuals aiming to maximize their affiliate marketing endeavors. With an extensive range of high-quality products, an incentivizing commission structure, and a 7-day cookie policy, the program showcases considerable potential. It's essential to bear in mind that success in affiliate marketing is a long-term endeavor rather than a quick sprint, and selecting the appropriate affiliate program is crucial for your journey towards triumph.
FAQs
How do I get approved for Target affiliate?
To gain approval for the Target affiliate program, your website and social media channels will undergo evaluation by Target. They will assess the origin of your traffic and followers. If the majority of your visitors are from the United States, your application is likely to be accepted.
How much does Target affiliate program pay?
The Target affiliate program offers a competitive commission rate of up to 8%. By participating in the Partners Program, you have the opportunity to earn this percentage when promoting your favorite Target products. The program is inclusive and accessible to influencers, bloggers, and affiliates, allowing you to engage in content creation at your convenience. Start monetizing your efforts and sharing your Target finds with your audience today.
Do you need a website to be a Target affiliate?
To become a Target affiliate, you primarily need a family-friendly website with existing traffic, mostly from the United States. These are the main prerequisites for joining the program. Having a website serves as a platform to promote Target's products and generate affiliate commissions. Ensure your website meets these criteria to maximize your chances of becoming a Target affiliate.